Effective treatment of digestive problems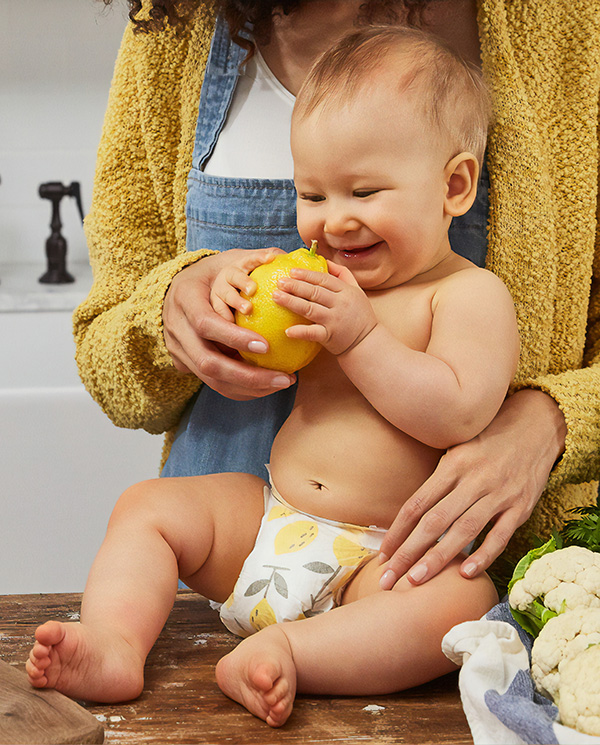 Recommendation from a mom
"My 3 month old son has had a great effect from the treatments at Brændgaard Physiotherapy. He had many problems with his stomach and slept really badly at night, but already after the first treatment he made three large diapers on the same day, and he has subsequently clearly suffered less pain, which has resulted in a much calmer boy at night who can find out to stay in the deep sleep. I can only recommend Brændgaard Physiotherapy! "
Does my baby have digestive problems
Problemer med fordøjelsen kan være hård mave, med gråd ved afføring. Du kan opleve, at baby krummer sig sammen  med maven som centrum, når det græder, at det gylper eller prutter meget.
A typical treatment
I treat your baby's nervous system, which during pregnancy and childbirth often gets unbalanced. It can be a lock in the neck, back or pelvis, which reduces space in the abdominal region or problems in the meridians. 
I treat with the newest technique in physiotherapy in Denmark, which has been around for over 20 years. The treatment consists of gentle pressure and a deep tendon reflex triggered e.g. underneath the foot with a baby. You can expect results quickly and get a en professional and effective treatment in calm surroundings You will experience an improvement within 1-2 treatments. 
I´ll help you with your baby with digestive problems - quickly and effectively.
Colon
The large intestine comes after the small intestine and consists of four parts, one upward part, one horizontal part, one downward part and sigmoideum. Its purpose is to store, absorb vitamins, resume liquids and make fermentation with the good bacteria that maintain homeostasis in the body (the natural balance between absorption and excretion of substances). Therefore, an imbalance in the colon can potentially affect the entire body.
Nogle af de ting, der kan opleves er:
– Mavesmerter, hvor at babyen trækker sig sammen med maven som centrum eller har smerter ved afføring. Der kan være blevet optaget for meget væske fra tarmen, så massen bliver for hård, er det svært for tarmen at få videre i systemet og komme af med.
– Underskud af de gode tarmbakterier. Tarmens bakterier lever i et økosystem, en ubalance kan skabe ekstra luft, som kan give mavekneb eller ekstra mange prutter. Dette kan typisk opleves i frobindelse med  antibiotika behandlingen, som desværre ikke kun rammer sygdommen, men også tarmens bakterier. Hvis du ammer, kan det påvirke babyen at du har fået antibiotika f.eks. i forbindelse med fødslen (dette gives altid forebyggende ved kejsersnit), efter fødslen eller baby har fået det. 
Locked joints
Maveproblemer kan også skyldes, at der er låsninger som viser sig som f.eks. C-form mellem babyens hoved og bækken. Er C-formen mod venstre side, vil den skabe mindre plads og presse mavesækken og tyktarmene sammen. Denne manglende plads, vil påvirker tarmens naturlige bevægelse (peristaltikken) og derved hvor meget massen kan bearbejdes, altså konsistensen af afføringen. Endvidere kan det også gøre ondt, når maden skal passere dette område pga. pladsmangel.
The lack of space in the stomach can affect how much food there can be in the stomach and you may find that your baby is regurgitate a lot.
Typical treatments
Mange forældre oplever, at læger anbefaler medicin til behandling af hård mave. Det er vores erfaring, at det er symptombehandling og trappes der ud af medicinen, vender problemerne tilbage. Hos Brændgaard Fysioterapi har vi stor erfaring med, at behandle babyer med hård mave, luft i maven eller smerter ved afføring